It is not always easy to build a successful blog. Nor all people are good at using their writing skills to write compelling posts.
Fortunately, today, there are many alternatives as far as content concerns. Today it is easy to develop authority on a topic or a niche market using audio or video content!
That's why this course has developed. To show you and teach you the power of media in developing authority, influence, and impact while building a loyal community of people around your message, ideas, products or services.
This course will present you with the alternative that is available today for building an authority blog besides the text. Perhaps writing is not your strong point, but, none the less, you have something to say which is important for some people or a specific niche market.
You can build an audience around your message, product or service using audio or/and video and distribute your ideas in a far wider audience than just with text,
This course has been designed to teach you how you can do that and develop an authority blog. Moreover, it will demonstrate how to market your content by building trust, relationships, and value for your audience.
1

Overview Of The Course

Develop authority with blogging

2

Developing Expert Content For Special Niche Markets

3

What You Need To Get Started With Audio

Creating Pre-Recorded Audio 'Show' Or Podcast

Creating A Live Audio Show

4

Creating Pre-Recorded Video

Creating Screencast Videos

Creating Live Video

5

Build Information Products

Build Information Products As Authority Content

6

Collecting Contact Information

Topic Selection And/Or Show Titles

How To Reach Experts To Interview

7

Conclusion: Creating Alternative Authority Content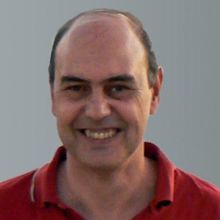 e-Business & e-Learning Consultant
Takis Athanassiou
Takis Athanassiou is an e-Business and e-Learning Consultant located in Athens, Greece.
He has been involved in major e-Business, e-Learning, and research projects in Greece and in the EU, focusing in the areas of strategy, human resources and development, business management and operations, eLearning, just-in-time, blended and tradition learning, instructional design, social media & networks, multimedia, management information systems and IT Services, marketing & sales, etc.
Today he is operating in the area of IT & Learning consulting, while he is focusing on subjects relating to leadership, productivity & effectiveness, training, and small business marketing!
What people have been saying about Takis Athanassiou
"Takis Athanassiou is an e-Business and e-Learning consultant who empowers managers, executives, and business owners by sharing his best methods, ideas, and approaches for driving success. Takis shares tools, stories, and inspiration for leaders on his blog by using a specialized mindset based on leadership and strategy principles, personal growth directives, business-proven practices, and training activities."
Top 25 Leadership Blogs for Small Businesses
"Takis Athanassiou is an e-Business & e-Learning consultant who writes about building a meaningful life. His blog posts are very personalized and focus on how to use your own strengths to become better in every aspect of life and succeed in every field you choose. His ideas about personal development are astounding and groundbreaking."
Top 40 Personal Development and Leadership Blogs
"Successfully running a business takes more than a great product. Knowing how to lead and communicate with the people you work with is just as important. But what if you're not born with the leadership skills and communication savvy that moves masses? Fortunately, these skills can be learned and improved just like any other – and Takis Athanassiou shows us how."
Do you want to create an authority blog using proven strategies for alternative content and marketing? If the answer is yes...